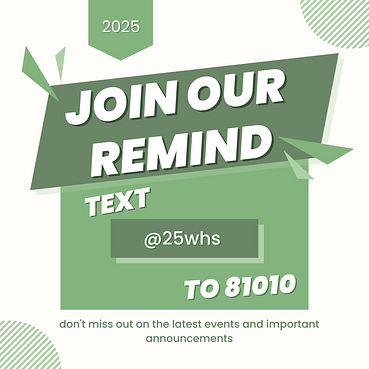 Class Council- Cammi Merendo
Class Council - Lauren Reed
Class Council - Kenta Saito
Class Council- Zara Simon
OLYMPICS SEASON IS HERE! Week of 3/20 - 3/24 join us in supporting our athletes in games of tug of war, track, basketball, smash bros, and an obstacle course!
Get your glow gear and spirit wear ready! The annual Glow Rally will take place on Wednesday, March 29th in the gym.
Have any questions or pictures you'd like to share? DM us on our instagram!
Consider donating to help pay for class activites and events!
☘️ ☘️ ☘️ ☘️
Click on the link to the ASB webstore and search "Donation for 2025".
Anything is appreciated!
Show your class spirit! 😎 😎 😎
Sophomore Updates / News / Events
Make sure purchase class shirts on the ASB webstore!
Class shirts HAVE ARRIVED! If you have purchased one, we'll hand it to you ASAP.
The link to the webstore is attached below: